When it comes to Australian designers, Alice McCall has really made a mark in the fashion world, securing her place as a successful and wearable brand both locally and internationally.
Following the birth of the brand in 2004 after a successful career as a stylist, McCall transferred her knowledge to a new passion, designing creative, quirky and interesting clothing for women.
Her collections are theme based and very unique to other designers, helping her gather a collection of loyal customers, ready to be seen in the latest Alice McCall piece.
Her latest AW13 collection, 'The Imaginarium of Kitty Leroy' is just as quirky and cute as its name suggests. With around 90 odd pieces to the collection, there is a style that will suit anyone, from grey and black Ponchos perfect for the winter chill, to colourful yet elegant jumpsuits for the special occasion.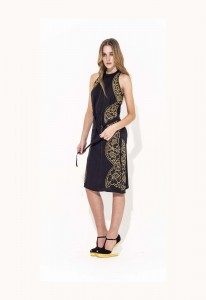 A favourite piece from her current collection is the 'Diamond Dress', an elegant black mid calf dress with gold detailing featured down the side of the dress. It features an open back with a single stretch of black material falling down the back, giving that sophisticated look with an edge.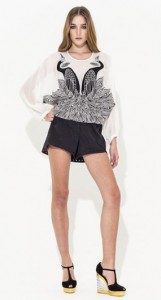 For something a little more casual, is 'The Stakes Blouse'. A white chiffon blouse featuring an amazing peacock print in black that contrasts with the white to really make it stand out.
Alice McCall pieces are generally around $200-$500, and therefore sometimes out of reach for the university student budget. Luckily, Alice McCall always has end of season sales on her online store, allowing people on a budget to purchase the piece they had their eye on, but for sometimes half the price.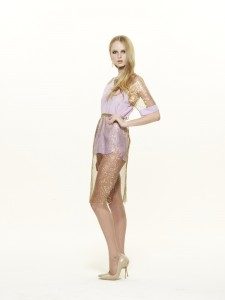 There are still many styles and sizes available on sale from last season, some favourites are 'The Up-A-Me Top' now $99.50 down from $199.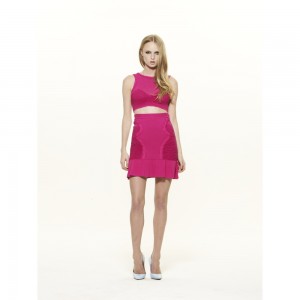 The 'Truth Lies Skirt (Fuchsia)', a bright and well fitting skirt was $229 and now available online for just $91.60.
It is possible for anyone to bag themselves an Alice McCall piece for under $100 if you are willing to wait till the end of the season, but sometimes, its just a little too hard to wait that long! You can shop online or in store at their Melbourne boutique at 549 Chapel Street, South Yarra.
*Images Credited to www.alicemccall.com/