The days are slowly becoming crisper as we step out of summer, so this means we must step out of our well-worn in sandals and havaianas and into a pair of fully functional and of course, extremely stylish boots. The best armour for the seasons of Autumn and Winter, changing little from last year, is the ankle boot.
Why are boots just so loveable? Well a good pair of boots not only keep your feet warm and cosy, but they can make or break an outfit. Investing in one (or two, or three…) durable but still stylish pair of boots increases the versatility of your outfit choices.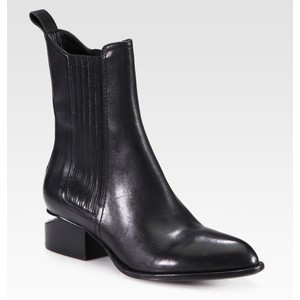 Alexander Wang, Chelsea Leather Ankle Boots
Picking a pair of boots with a heel and teaming this with a fuller, high-waisted skirt (if your feeling cold add some tights) or a pair of skinny jeans and some chunky jewelry can really add a stylish and dramatically more polished look for night time.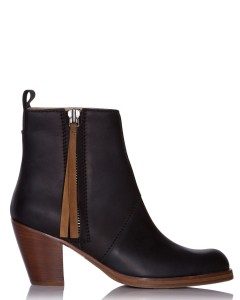 Acne, Contrast Pistol Leather Ankle Boots
Especially when trudging around the city on a Thursday night, boots can be a chic alternative to a pair of pumps that can still have your dress looking supremely stylish. Branch out and try a navy boot, or a tan colour or experiment with different prints and textures.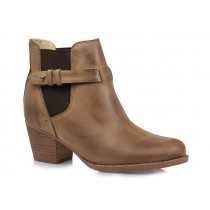 Tony Bianco, Devon, Fudge Diesel/Choc Wax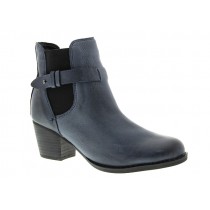 Tony Bianco, Devon, Navy Diesel
Or if you're feeling more practical, especially for those long days at uni, then a flat boot can give a sleek urban feel. Depending on your style, you could opt for an equestrian vibe, a roughed up country look, a classic leather lace up or amp up your inner street cred with some motorcycle studded or buckled boots.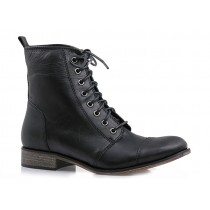 Tony Bianco, Gravel, Black Diesel/Black Wax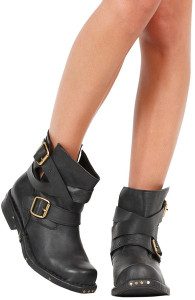 Jeffrey Campbell, Short Rouges Boot
Avoid flared or boot cut jeans and go for shorter skirts and tights, think boyfriend jeans or skinny jeans. If you have a pair of serious statement boots, balance this out with a patterned scarf or chunky necklace. If money is an issue, it's better to invest in one pair of good quality boots that will last through a variety of seasons and will also hold out through a couple of winters, than to buy 3 or 4 pairs of mid price pairs that will just age more quickly.