There is no denying the recent trend in nail art, glitter here, sparkles there, and Trophy Wife Nail Art, a Melbourne based nail artist is helping us keep up with the times, the fashion times. Situated on Level 1 333 Brunswick street Fitzroy, you will find Chelsea Bagan, the Trophy Wife herself, ready to paint and decorate those nails of yours!
Popular styles and designs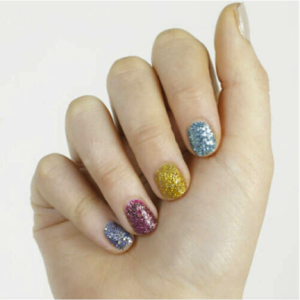 Glitter Nails
If your style crush includes the likes of Alexa Chung, then glitter nails are for you.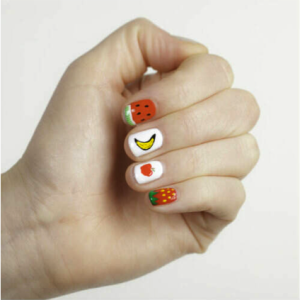 Watermelon, Bananas and Strawberries
A great combination for Summer, fun and fruity!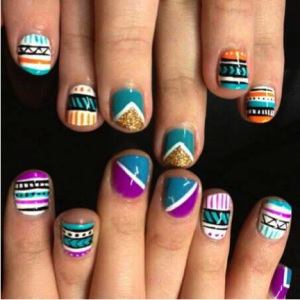 Aztec and Tribal prints
Perfect for matching with outfits featuring similar patterns.
These are only a few designs that the Trophy Wife paints; however she is also flexible to designs unique and designed by you! So whatever mood you're in, whatever outfit or event you have on, you can now accessorise your nails to match, just like you would your shoes and jewellery.
It would be grand if these designs could last forever, but we all know nail polish, the chipping, the flaking, as your nail slowly moves from perfectly coated to some kind of coloured mess. For some, manicures are a must, for others, a guilty pleasure, something you can afford only once in a while. Luckily, Trophy Wife has a solution; so not even us poor University students have to go without picture perfect nails!
Chelsea Bagan from Trophy Wife teamed up with Anna Ross at Kester Black to produce and bring to you?The Hand Book'- A Guide to Nail Art, featuring tutorials and instructions for 15 designs that you can do yourself in your own home! This DIY option may be something more accessible for those who want to join the trend yet does not have the funds to cater for it. For $29.95, it could be the option for you.