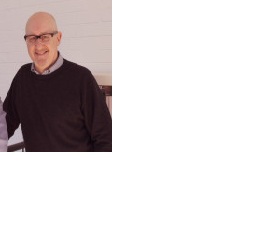 Interview and words By Nerida Leggatt.
Peter has had a wealth of experience in the media industry. He dipped his toes into radio, got hooked on live television, had a lengthy stint in the music industry and then returned to film and television production, where he remains today.
He began his career in Christchurch, New Zealand – when traineeships were abundant, and free! With initial ambitions to become an architect, a career counsellor recognised Peter's potential and got him into a two-year technical traineeship at NZBC (the ABC equivalent in NZ).
During this time, Peter learned the ropes throughout the organisation, from sweeping floors to making desks for the radio studios. He even did a stint turning the radio transmitter on each morning, and followed up with a test transmission before the official broadcasters came on at 6am. The highlight for Peter was being able to play whatever music he wanted. He's done the hard yards and has plenty of stories to tell.
Peter started his career during a vibrant time for the industry in Christchurch, there was much going on. During his second year apprenticeship, he entered a television studio and saw his favourite local band performing. As a passionate music fan, he asked to be seconded into the area and has pretty much been there ever since.
Peter went on to become floor manager, spent time in London working for the BBC and LWT, then back to NZ where he became supervising floor manager. Peter eventually left NZ for Australia to seek out more creative opportunities. Ever since he'd seen his favourite band in the studio, his aim was always to get more live music on TV, a dream he still holds today.
His career took a different turn in Australia. He joined the music industry and spent time working for promoters such as, Bruce Coburn, Glenn Wheatley and Michael Gudinski.
Peter has witnessed a number of industry developments in his time. In the early 80s, as video was beginning to gain momentum, Peter became Music Product Manager at a time when video distribution was in its infancy, and YouTube was a mere blip on the horizon.
Michael Gudinski then engaged Peter in 1985 to work for him as General Manager of the TV and video production company Wired Productions, and Peter travelled extensively to buy new products for TV and distribution. He also requested an Apple Macintosh so he could do his own admin (rather than a secretary) and Gudinski said yes!
After several years, Peter left the music industry and moved on to a career in post-production where he did visual effects for film and TV.
In 2000, while working in LA, Peter ran into Ken Connor of Renegade Films. Ken invited him to join Renegade with the aim of getting more television programs on air. Peter stepped up with the knowledge that a show would take at least 5 years to get on air, and four years later, Renegade produced Wilfred and RocKwiz.
Music remains a passion of Peter's and perhaps because of that, his single greatest professional achievement, and the thing he is most proud of is RocKwiz.
As co-creator and Executive Producer, RocKwiz is a cult hit for Renegade and SBS. Currently in its 9th year, RocKwiz is the little show that could. It began broadcasting in 2005 and still brings Peter joy by combining all the things he loves, live television, music and comedy.
In his current role, as Director of Development, Peter's job is trying to get new shows on TV. With RocKwiz coming into its 10th year, his job is now to get other things happening. Peter's current goal is to create a high-end drama or entertainment program however; this task is not without its challenges.  Television these days is very competitive, and exists in a shrinking market.
According to Peter, independent production is becoming increasingly rare. All the smaller independent agencies are being gobbled up by larger corporations, which make it really hard to be a true independent producer, and make his job even harder. "You've got to be incredibly successful as an independent production agency, or you've got to really amalgamate with other companies". As was the case with Australian producers Cordell Jigsaw and Zapruder's Other Films who combined to become a "super indie" producer in 2012.
Being an independent producer is not the only challenge facing the industry. "There are new trends emerging and they're all digital, TV producers are looking at Facebook and social media for the next big idea, like turning Rich Kids of Instagram into a reality TV series."
"The thing to do is get out there, make it cheap, build and find an audience online and then push it towards TV, …build critical mass in social media, and maybe the networks will buy it."
"Anyone can be a publisher or broadcaster these days, there is a lot of noise out there and rising above it is increasingly difficult."
While Peter started out with the benefit of a formal traineeship, his advice to those wanting to break into the industry is simple. "You've got to DIY, cut above the noise. There are lots of ways to break in, though community broadcasting generally is by far the best way to get your foot in the door. It's absolutely vital. "
"You can't get apprenticeships anymore. It's a real shame, a shame for industry and those starting out."
"If you want to get ahead, just be proactive, just do it. Push yourself forward."
"If you're not playing in those fields, you really are limiting your future, but a broadcast medium is going to cut through more noise than anything you can do at home. Just get out there and do it, and hope that you get picked out. "