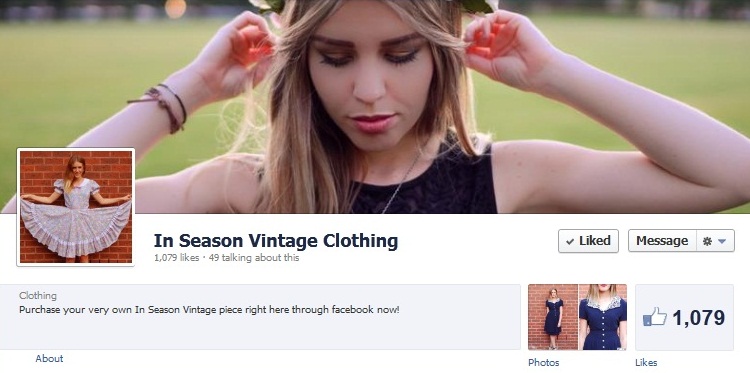 I started shopping online a couple of years ago and it's been a rewarding (albeit addicting) past time ever since. Upon recently discovering a new e-bay store, I realized something – the clothes and accessories for sale appeared identical to those in many shopping malls I visit here in Melbourne.
After receiving my packages (feels like Christmas every time), I found the product quality was just as reasonable, if not better, to that which I was accustomed. There was only one difference between my new imports and the clothes I'd bought from street front stores at home– the price tags.
Current media reports indicate discretionary retail is a struggling industry, yet online shopping continues to gain popularity. It seems the internet has fostered consumer needs in the global financial crisis more so than traditional stores have.
An article on The Age online from March 2012 claims customers today wield more power than ever in the current retail climate. The story states U.S chain store JC Penny has responded to decreased sales profits by slashing their overall prices up to 40%. The chain has even reduced items to below cost in a bid to win back business.
ABC news reported earlier this year that department store David Jones suffered an almost 20% decline in its profits for the first half of the financial year. The iconic company now plans to expand their online sector, attempting to revive consumer interest in the brand.
Young Australian Kristy Palmer has taken advantage of the online phenomenon, as indicative by the success of her Facebook store, In Season Vintage. Over a 1000 people have clicked 'like' on the store's home page and it's easy to see why.
With the help of her business partner Regan Williams, Kristy provides women with what she describes as "quality vintage fashion from all over the world", an item typically costing only $50 or under. Her stock appears akin to that of a specialist vintage boutique – only her prices cater to a broad demographic.
What's more, you can shop here whilst catching up on social networking or reading e-mails. Kristy identifies this as a major convenience for both herself and her customers. She said, "people from all over can see our store and whenever new stock goes up."
It's clear that today consumers and retailers alike are taking their business to the net for numerous reasons. Gone are the days where we must dedicate a great deal of time and energy to shopping (within business trading hours), generally paying too much and receiving too little customer service.