The days of pressed white tablecloths are dead. People have disengaged from fine dining and turned to fine food. Trading pretention for personality when choosing a restaurant.
With this change in the wind has come a series of restaurants that have stripped the tables bare, upped the cool factor and made dining more about the person than the price tag.
While an army of suited up staff is great, a team of them replacing your tablecloth between courses is a touch extreme. Even if a small drop of consume has stained your linen.
At the end of the day, committing a social faux pas at the Fat Duck is hardly what you want to remember. Especially when the food is creative, evocative and bottom line delicious.
Courses like the 'Sounds of the Sea' are a multisensory experience. You listen to gulls crowing and waves crashing while tasting the salty crudo before you.
At your 'Mad Hatter's Tea Party' a glistening stopwatch dissolves to create a gold speckled broth. You receive a bag of sweets including a buttery toffy with edible wrapper and it is this theatre that has established Heston Blumenthal as a gastronomic visionary.
Then there are places like Tickets. A tapas bar by Albert Adria in Barcelona that opened in 2012. Here the theatre of dining goes beyond the plate with the entire restaurant exhibiting 'La Vida Tapa.'
While some of the dishes are less complex in comparison to Blumenthal's, it is this appearance of simplicity that makes them truly excellent.
Adria's food is effortless to consume, tweezers and a spoon are provided as utensils and everything is broken down to moreish mouthfuls.
El Bulli's infamous liquid olives are a menu must have and in one burst of flavour you taste everything an olive should be.
Watermelon pressed sous vide with sangria glistens on a bed of ice as if it were tuna and crisp cheese 'air bags' are an inventive approach to traditional cheese and biscuits.
Adria has said, "I don't want to make the best tapas in the world, I want to make tapas for the world" and this philosophy is personified not only in the innovative dishes but through the staff who are passionate, approachable and highly skilled.
Everything from the eclectic interior to the small sections of kitchen positioned throughout the restaurant ensure you feel comfortable and engaged.
Because how a restaurant feels is just as important as how its food tastes and Adria understands this.
The same can be said for Gregory Marchand whose restaurant Frenchie not only exudes Parisian cool but possesses culinary kudos. With only thirty seats the intimate restaurant focuses on using seasonal produce.
Offering a choice of two entrées, two mains and two desserts with foie gras as an optional appetizer, the menu is balanced and very well priced just like the wine list created by Caroline Loiseleux.
On a long summer's night expect quail, whiting, Tamworth pig and smooth sorbet on the menu. Accompany them with a full bodied white and relax to the funky playlist.
In a similar vein to Frenchie is Le Chateaubriand a Parisian hotspot that has people forming a line down the street for a table. The set menu features five amuse bouche, three larger courses and dessert or cheese.
There isn't a tablecloth in sight, making this hip neighbourhood restaurant a go to for those who prefer their food without a side of stuffy service.
Joel Robuchon and his L'Atelier restaurants are also noteworthy. Here, diners can enjoy a degustation menu in a trendy bar environment. Although the menu and level of service recommend themselves to fine dining, the approach is modern and relatable.
Closer to home is Brooks, a new venture between Nicholas Poleart and Gerald Diffey. Having trained under Michelle Bras in Paris, Poleart unifies skilful technique with unique flavours bringing Parisian chic to Melbourne.
The signature 'Meli Melo' salad and chocolate 'Forest Floor' dessert are testament to Poleart's creative approach and feature on the tasting menu.
At the end of the day, people want to relax, enjoy their company and taste good food because sitting up straight and fearing you've used the wrong fork doesn't translate to the modern diner.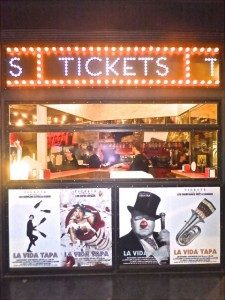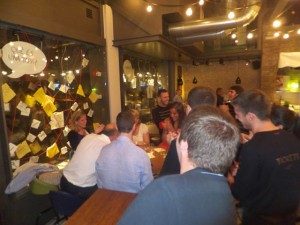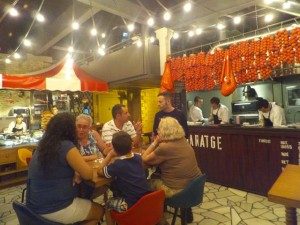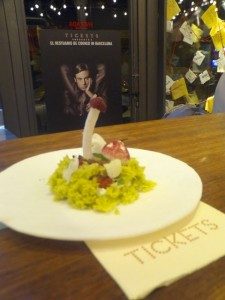 Pistachio sponge, wild strawberries and meringue. Theatre included.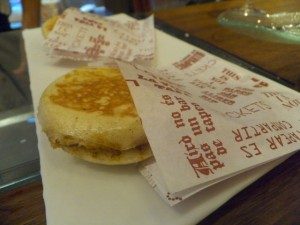 "Think of this as the best take out ever. Like a really good McDonalds," Said the waiter playfully.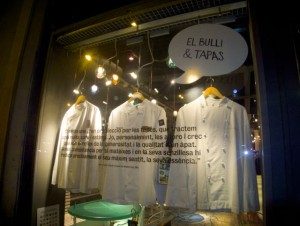 The outside of Tickets but Albert Adria in Barcelona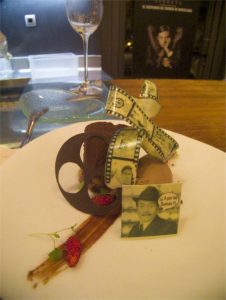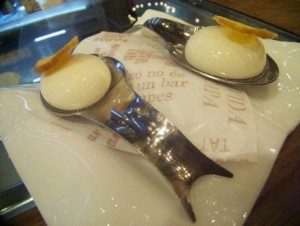 Another El Bulli mainstay worth trying. Bursting with cheesy flavour and finished with a crisp toast.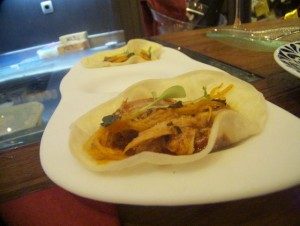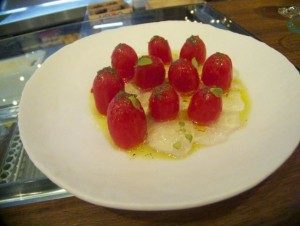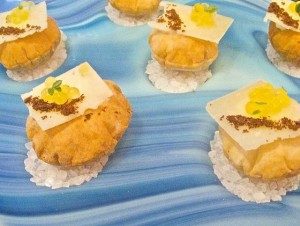 Various textures of cheese. Everything from crisp to caviar.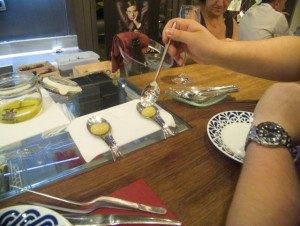 In one burst of flavour you taste everything an olive should be.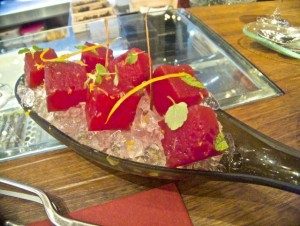 Pressed with sangria these cubes of watermelon were the perfect palette cleanser.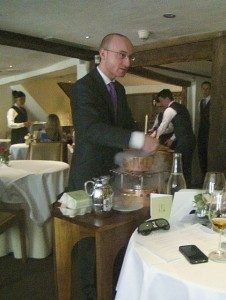 Staff at The Fat Duck putting on a show for diners making dishes at the table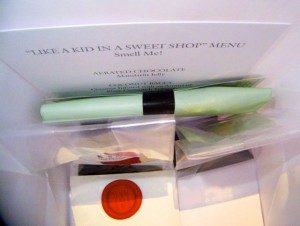 A delicious bag of sweets from Heston Blumenthal's restaurant, The Fat Duck